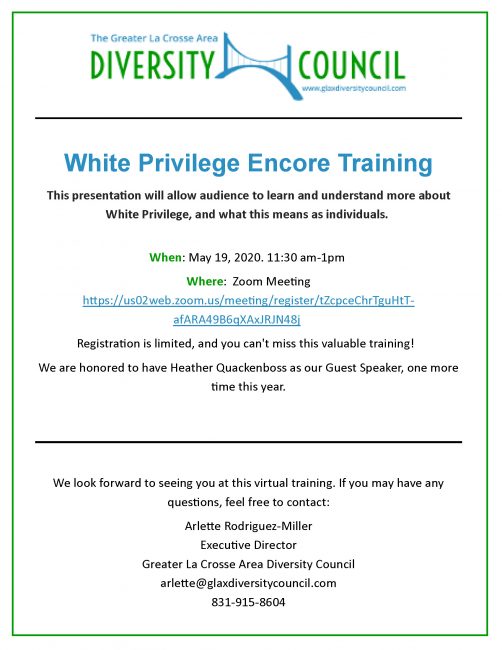 This presentation will allow audience to learn and understand more about White Privilege, and what this means as individuals.
When:  May 19, 2020. 11:30 am-1pm
Where: Zoom Meeting (Registration Here)
Registration is limited, and you can't miss this valuable training!We are honored to have Heather Quackenboss as our Guest Speaker, one more time this year. We look forward to seeing you at this virtual training.
If you may have any questions, feel free to contact:
Arlette Rodriguez-Miller
Executive Director
Greater La Crosse Area Diversity Council
arlette@glaxdiversitycouncil.com
831-915-8604