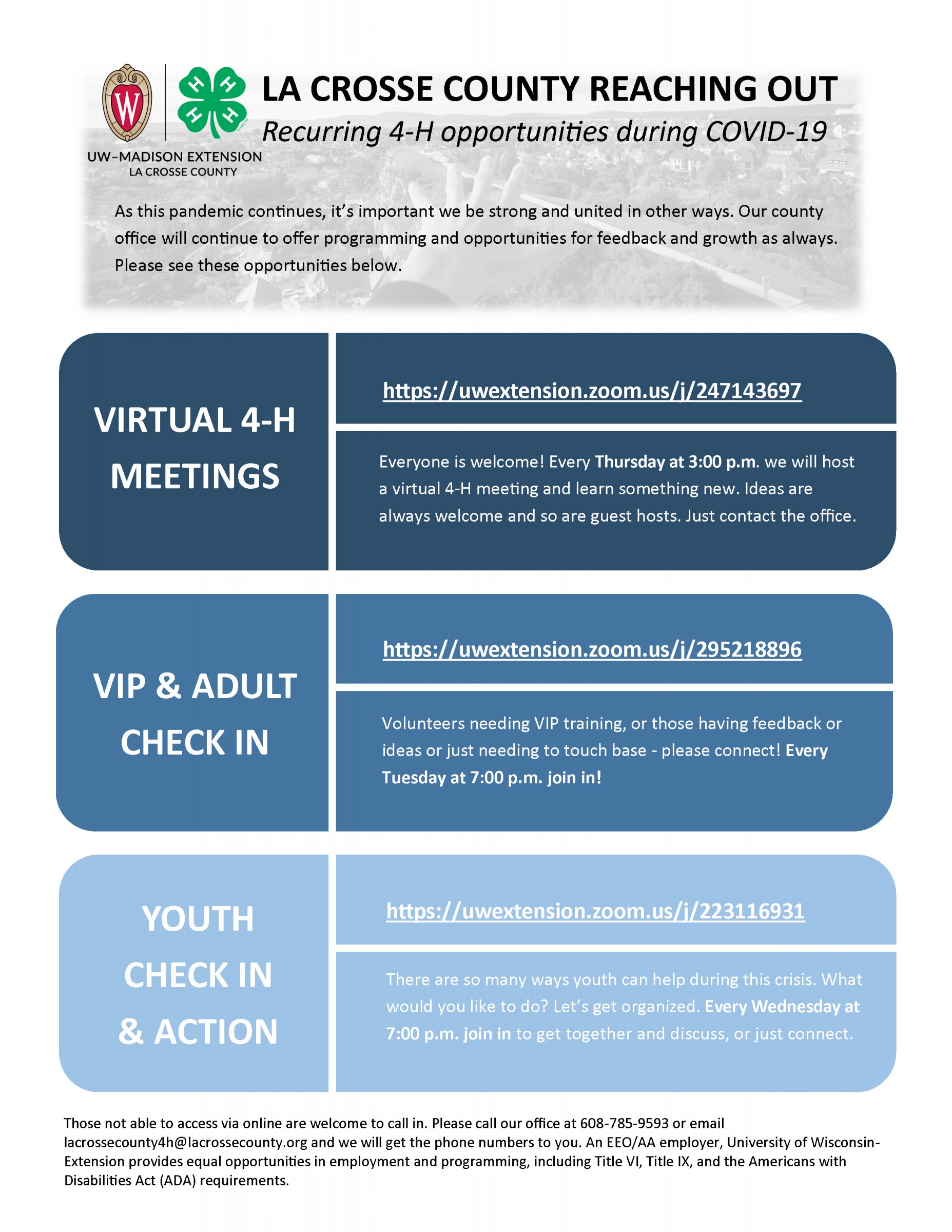 La Crosse County Reaching Out: Recurring 4-H Opportunities during COVID-19
As this pandemic continues, it's important we be strong and united in other ways. Our county office will continue to offer programming and opportunities for feedback and growth as always. Please see these opportunities below.
Virtual 4-H Meetings
Everyone is welcome! Every Thursday at 3:00 p.m. we will host a virtual 4-H meeting and learn something new. Ideas are always welcome and so are guest hosts. Just contact the office.
Meeting Link: https://uwextension.zoom.us/j/247143697
VIP & Adult Check In
Volunteers needing VIP training, or those having feedback or ideas or just needing to touch base – please connect! Every Tuesday at 7:00 p.m. join in!
Meeting Link: https://uwextension.zoom.us/j/295218896
Youth Check In & Action
There are so many ways youth can help during this crisis. What would you like to do? Let's get organized. Every Wednesday at 7:00 p.m. join in to get together and discuss, or just connect.
Meeting Link: https://uwextension.zoom.us/j/223116931