March 14, 2020, 8 am – 4 pm
Myrick Park, La Crosse WI
Registration is $25 and can be paid at the door, or via the La Crosse Area Beekeepers Association website: http://lacrosseareabeekeepersassociation.weebly.com/march-regional-meeting.html
Agenda:
Pre-Conference
8-8:45 am – Cathy Schuman, PH.D., Beekeeping 101: The basics of Beekeeping
This presentation will provide basic knowledge about honeybees and beekeeping for new beekeepers and those thinking about getting into beekeeping and aid in a deeper/better understand of later conference presentations.
Conference
8:00 am – Registration
9:00 am – Michael Goblirsch, Ph.D., Identification and Management of Honey Bee Diseases
One of the principles of beekeeping is learning to recognize, properly diagnosis, and employ best management practices for diseases and pests of honey bees. This presentation will guide you through the diseases and pests that you are likely to encounter throughout your beekeeping experience.  It will also provide tips that can be used to mitigate negative effects without the use of chemical interventions to improve colony health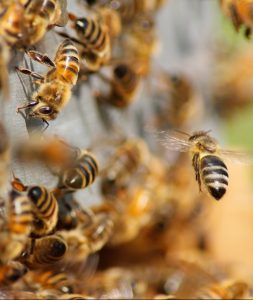 10:00 am – Barrett Kline, Ph.D., Sleeping in a society of honey bees: The tale of a sleep-deprived dancer and her unwitting followers, and the search for insect dreams
Foragers of western honey bees (Apis mellifera) famously exhibit waggle dances capable of advertising the destination of a food source to nest mates. When restricted of sleep, the direction component of a forager's dance is less precise. Signaling is only one half of communication, so what about the receivers of the signals—dance followers confronted with the relatively imprecise dance signals. Glimpses of a sleeping bee's brain will also be shared.
11:00 am – Michael Goblirsch, Ph.D., Adopting a Proactive Approach to the Varroa Mite
If you are a beekeeper, it is likely that you will experience an infestation of Varroa mites at some time during your beekeeping experience.  Varroa mites are a perennial problem; one that must be dwelt with to keep your colonies healthy, as well as your neighbors' colonies.  I will present techniques you can use to monitor for Varroa mites in your colonies along with guidance on what to do when infestation reaches a level where intervention is required.
12:00 pm – Lunch
1:00 pm – Michael Goblirsch, Ph.D., Making it Through Winter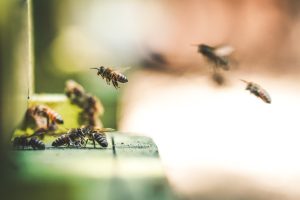 This presentation looks at the workings of the colony during the offseason, winter.  We will discuss the biology of overwintering and thermoregulation at the individual and colony levels.
2:00 pm – Katelyn O'Conner, Native Plants and Pollinators: What Every Beekeeper Needs to Know
Have you considered adding native plants for pollinators? At this presentation you'll learn everything you need to know about how to establish native plants in a home landscape or large-scale restoration and explore some of the distinctions between honeybees and native pollinators.
3:00 pm – Michael Goblirsch, Ph.D., Honey Bee Research at the University of Minnesota
An overview of research conducted by Dr. Marla Spivak and staff at the University of Minnesota Bee Research Facility.
4:00 pm – Announcements and Program Evaluation
Thank you to our partners:
Speakers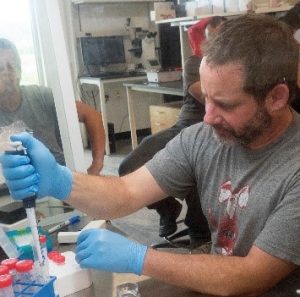 Michael Goblirsch, Ph.D., is a Research Associate in the Department of Entomology at the University of Minnesota where he oversees the Technical Laboratory of the Bee Research Facility.  His research focuses on understanding the role of pathogens and other stressors in honey bee health and productivity.  Mike developed the first continuously-dividing honey bee cell line and uses this tool, along with individual and colony-level studies, to study pathogen-mediated effects on bee cell health.  He enjoys working with and especially learning from beekeepers.
Barrett Kline, Ph.D., is an associate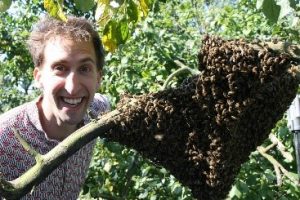 professor of entomology and animal behavior, investigating sleep in societies of insects at the University of Wisconsin – La Crosse. He studied entomology at Cornell University and the University of Arizona, and Ecology, Evolution & Behavior at the University of Texas at Austin, although this academic sequence was split by years of producing natural history exhibits for museums. He worked at Chase Studio Inc. (MO), then at the American Museum of Natural History (NY), roaming its half-lit halls by night and creating insects, giant viruses, and working in both education and exhibition by day.
https://www.uwlax.edu/profile/bklein/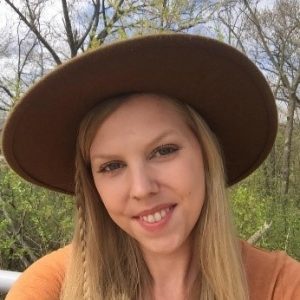 Katelyn O'Conner is the Education and Outreach Specialist at Prairie Moon Nursery, a Minnesota business that provides over 700 species of North American native plants for gardening and restoration. In her role she travels throughout the Midwest inspiring gardeners to be a part of the collective effort to nurture and sustain the living landscape. As a self-identified plant nerd committed to environmental conservation, she has been featured in the documentary Decoding the Driftless and the magazine Coulee Region Women. She was born and raised in Southeastern Minnesota, graduated from Winona State University, and currently lives on a homestead in rural Winona.