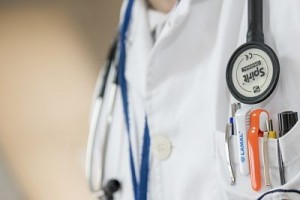 The open enrollment period for the Health Insurance Marketplace, Healthcare.gov., will end on Sunday, January 31, 2016.
The law requires that citizens and legal residents of the United States have health insurance or they may be required to pay a penalty when they file taxes. There are some exceptions to the requirement, but for the most part, everyone will need to have health coverage.
People who either are uninsured or are curious about their health insurance options can go online to compare and enroll in health insurance plans. By filling out an application on Healthcare.gov, they will find out if they are eligible for BadgerCare Plus (Wisconsin's state health insurance program) or financial help with private plan costs.
Open enrollment also allows people with 2015 Marketplace plans to switch plans or update their information to see if more financial assistance is available to them.
Anyone who needs help renewing their insurance or applying for the first time can find in-person assistance by dialing 2-1-1 for a reference to a nearby community or healthcare organization. People may also visit the Health Insurance Marketplace website at Healthcare.gov or by calling the Health Insurance Marketplace national call center at 1-800-318-2596 (open 24 hours, 7 days a week). Translation services are available if help is needed in a language other than English.